Calligraphy Covered
Occasionally, circumstances call for you to pick up a pen and write beautiful letters to fully capture the elegance and expression of the hand-written word. And for those times, you'll be prepared knowing how to sport a nib or two.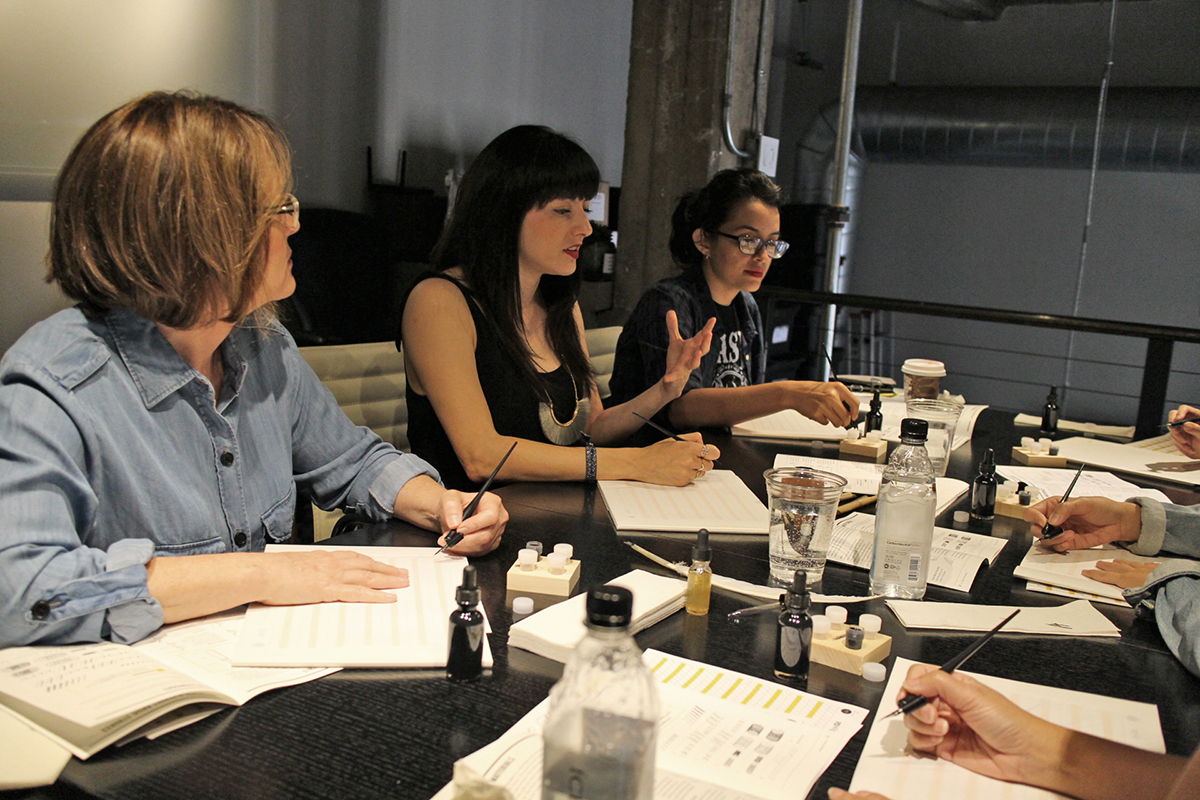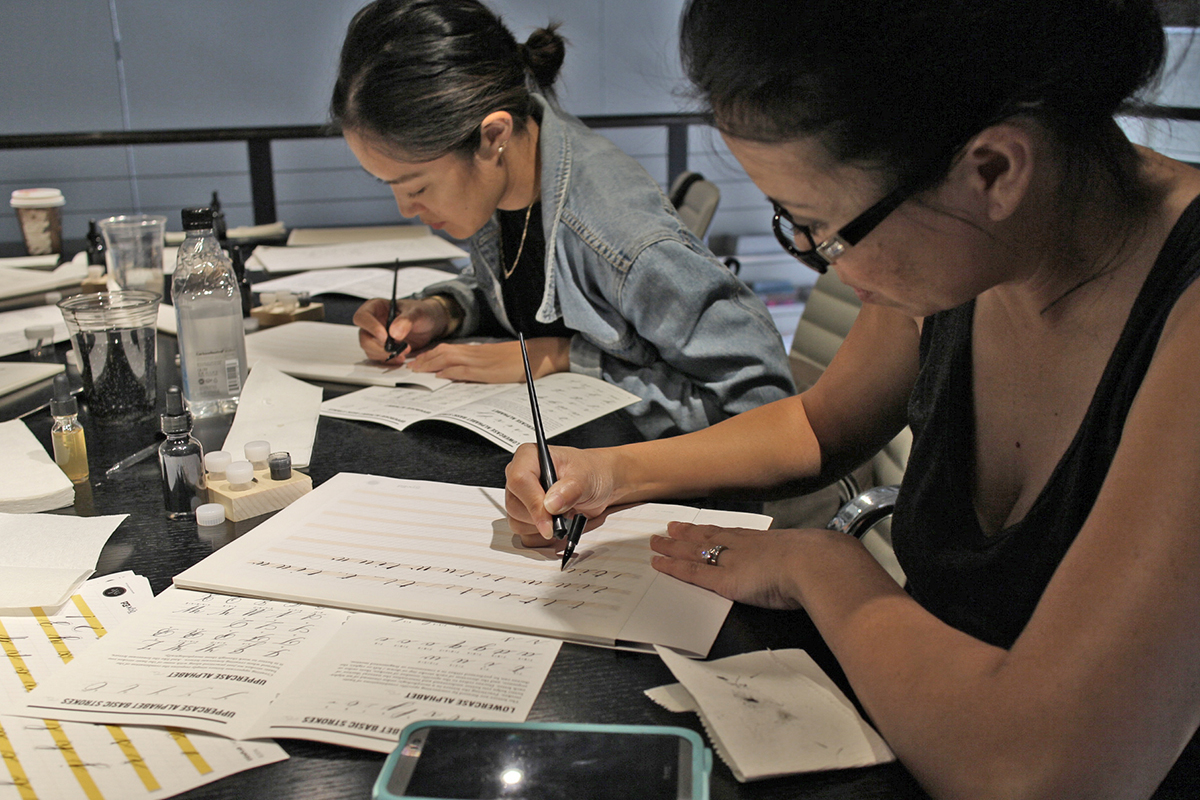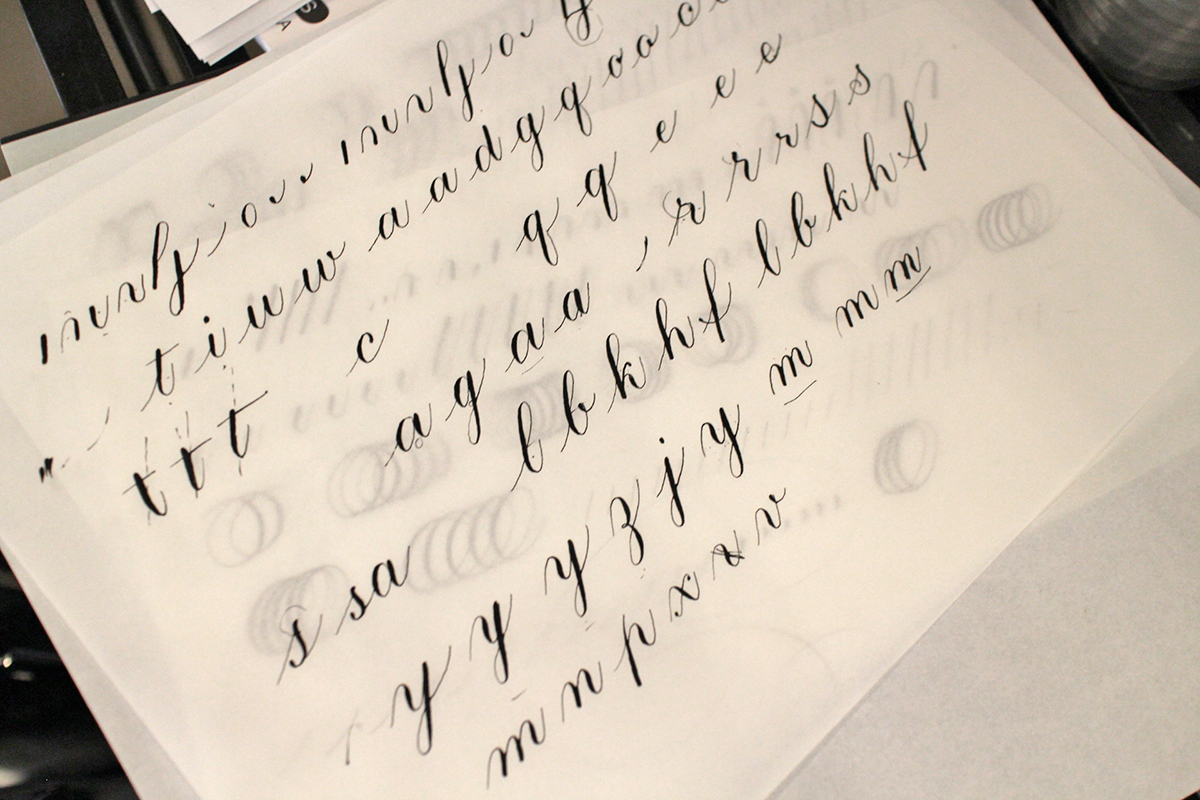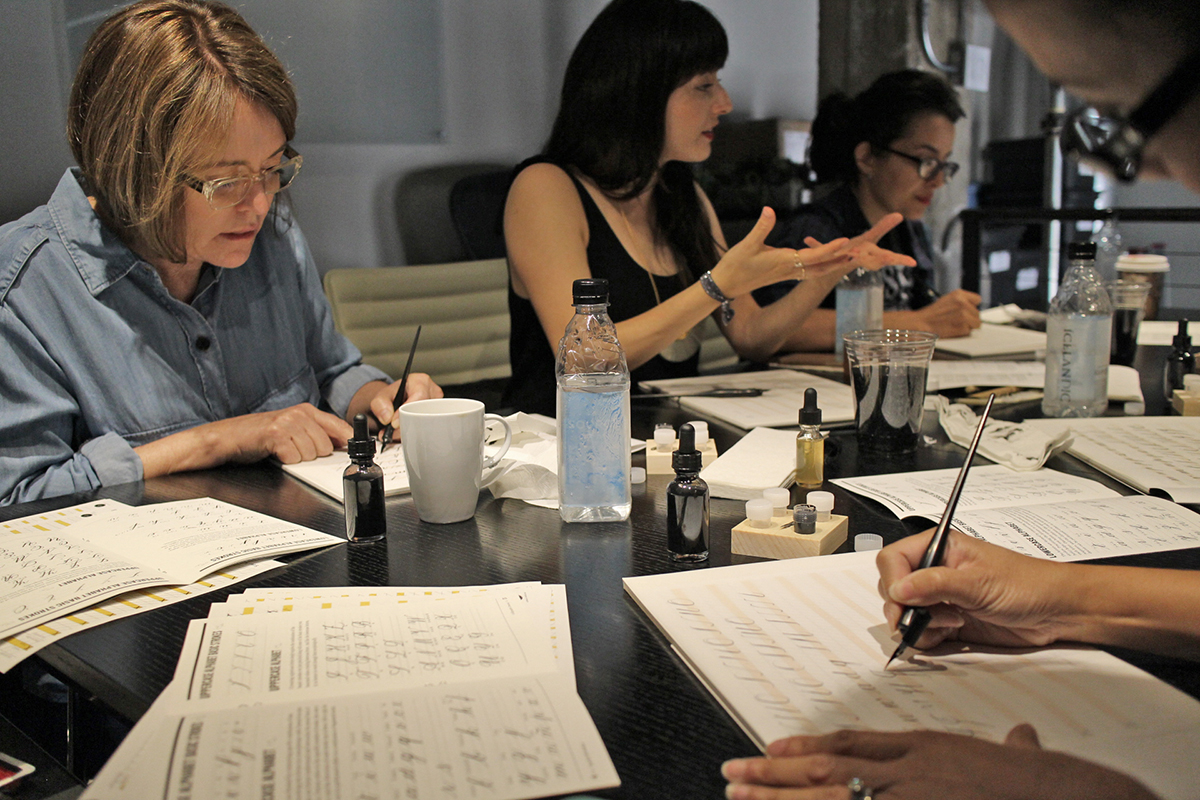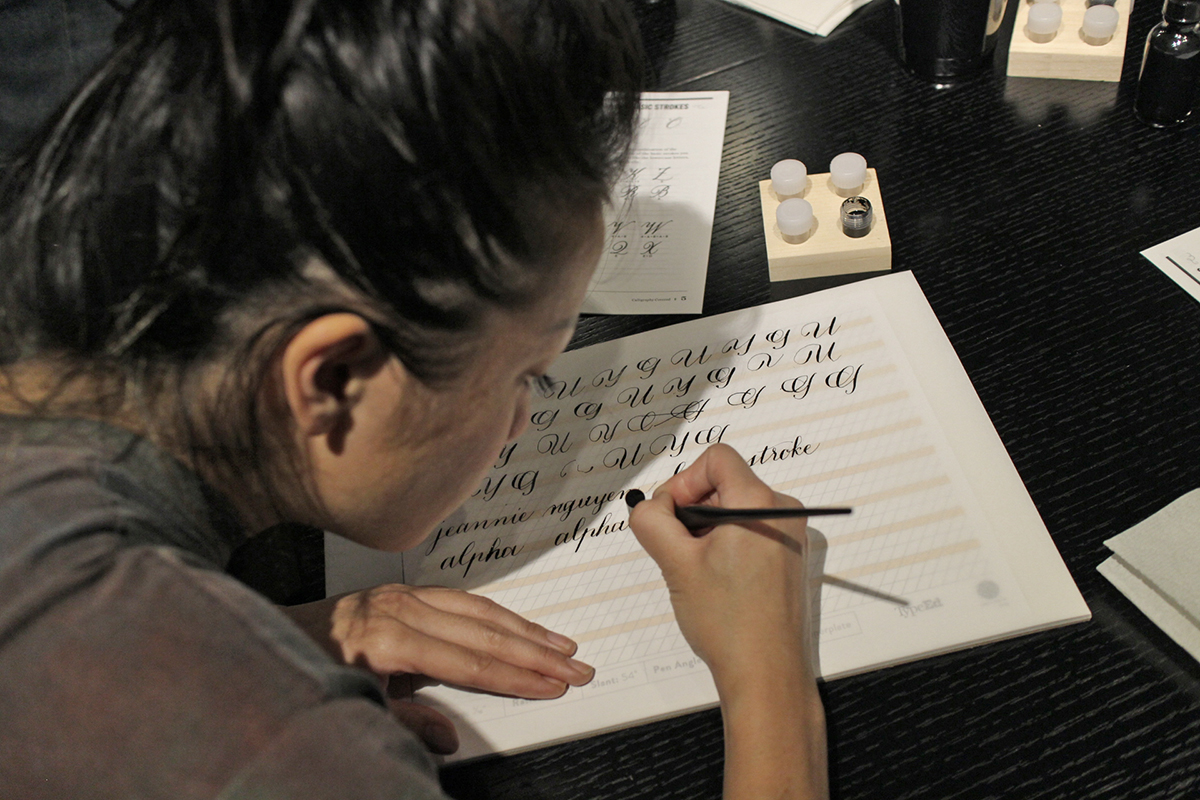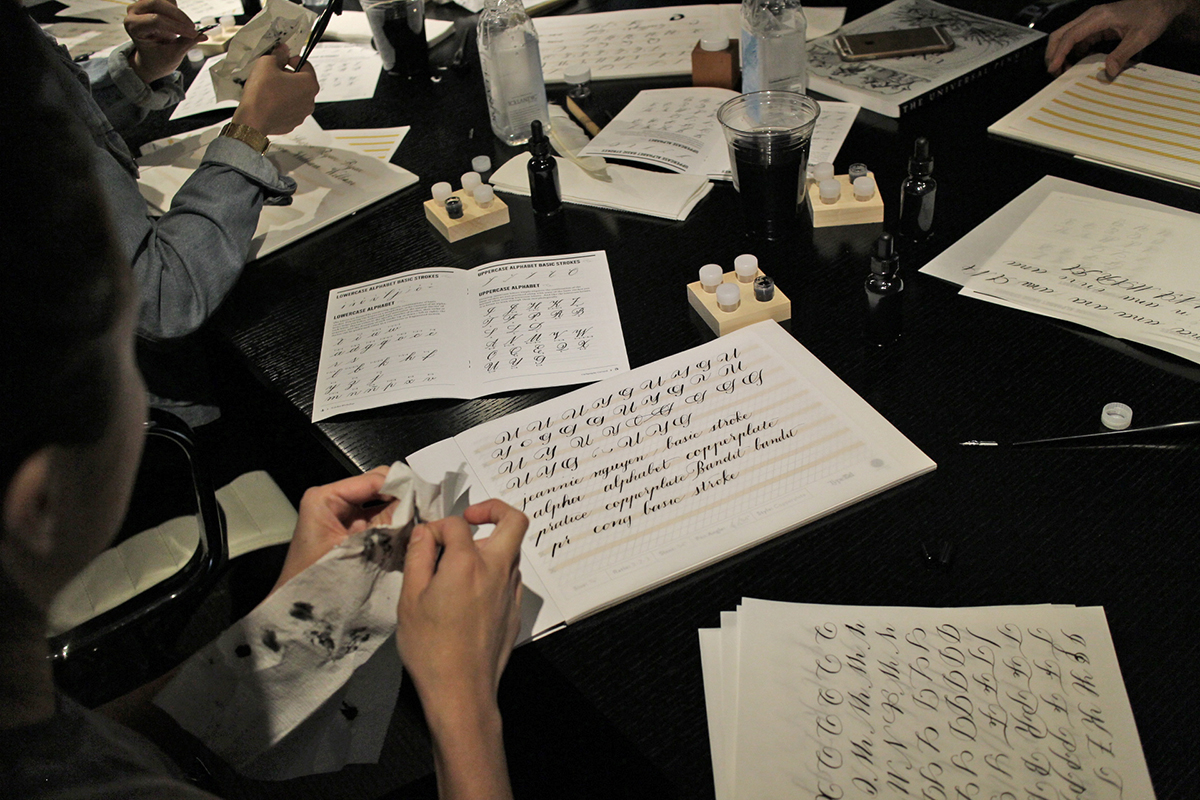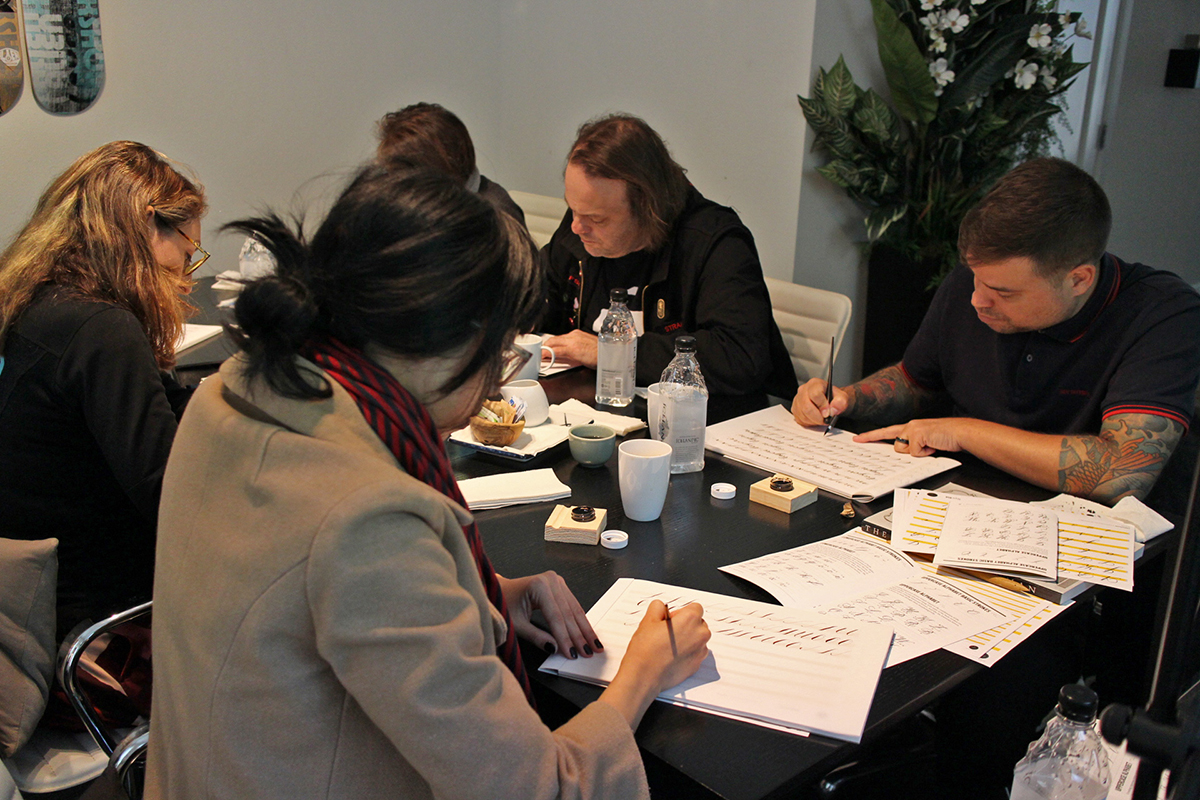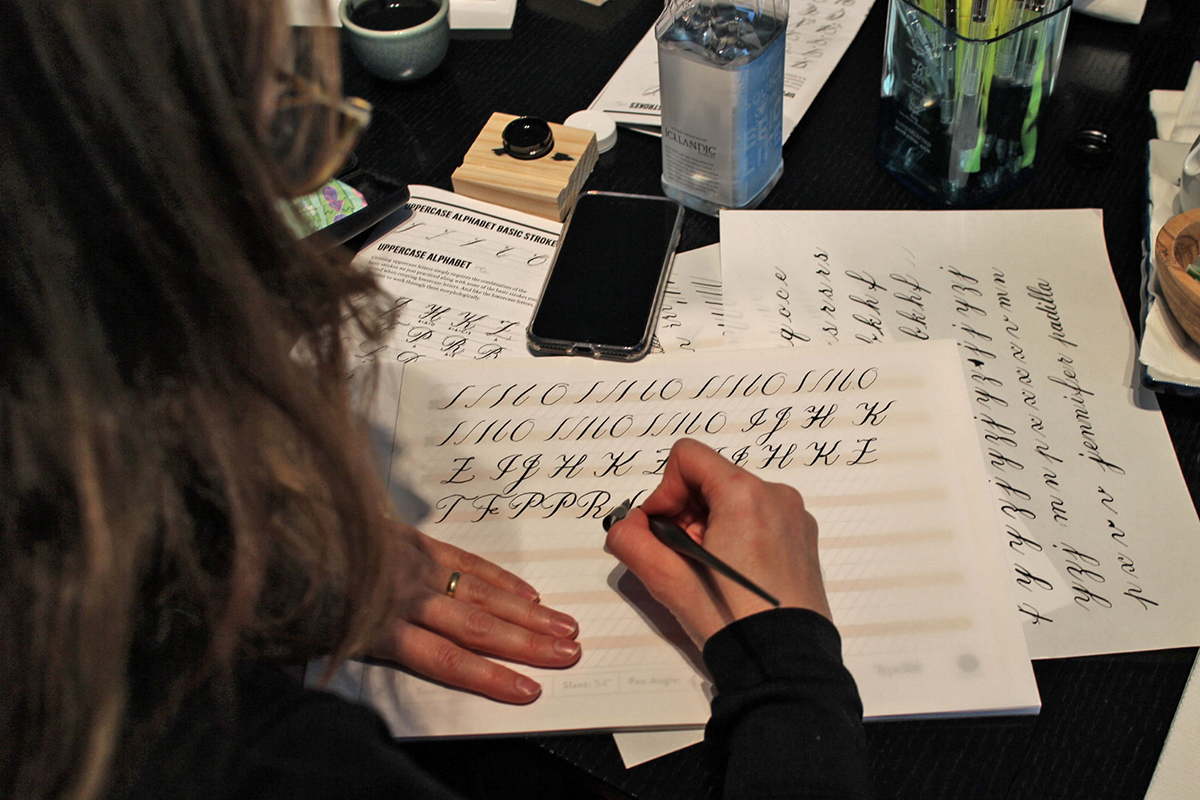 No matter what your penmanship looks like, you'll learn everything from basic strokes to full alphabets, connecting letters, and create letterforms in classical or modern freestyle calligraphy to enhance your skill set and expand your knowledge of script letterforms.
In the beginner level session of this special workshop series, you'll learn techniques of pointed pen calligraphy, practice calligraphic techniques, and discover tips about grip, posture and more. In the intermediate level, you'll learn modern calligraphy techniques and utilize them to design a book cover.
Tuition $175 for each 5-hour session. Registration fee includes refreshments and materials. Click image banner above to view photos of previous sessions, view below for upcoming sessions.
calligraphy covered (Beginning)
Typography Skill Level: Level 1
Software proficiency: None
calligraphy covered (intermediate)
Typography Skill Level: Level 2
Software proficiency: Intermediate
requirements
Have completed Type 1 (or have 3+ years working experience and/or formal design education)
Please contact us for skill level and eligibility if you are unsure
Preparation
Beginning session: bring yourself
Intermediate session: bring laptop with Illustrator installed
Refreshments will be served
instructor