Setting The Table Workshop
The crack of the spine. The smell of fresh ink. The joys and mastery of publication design becomes apparent as the page turns. Good book design subconsciously guides readers, but great book design engages them.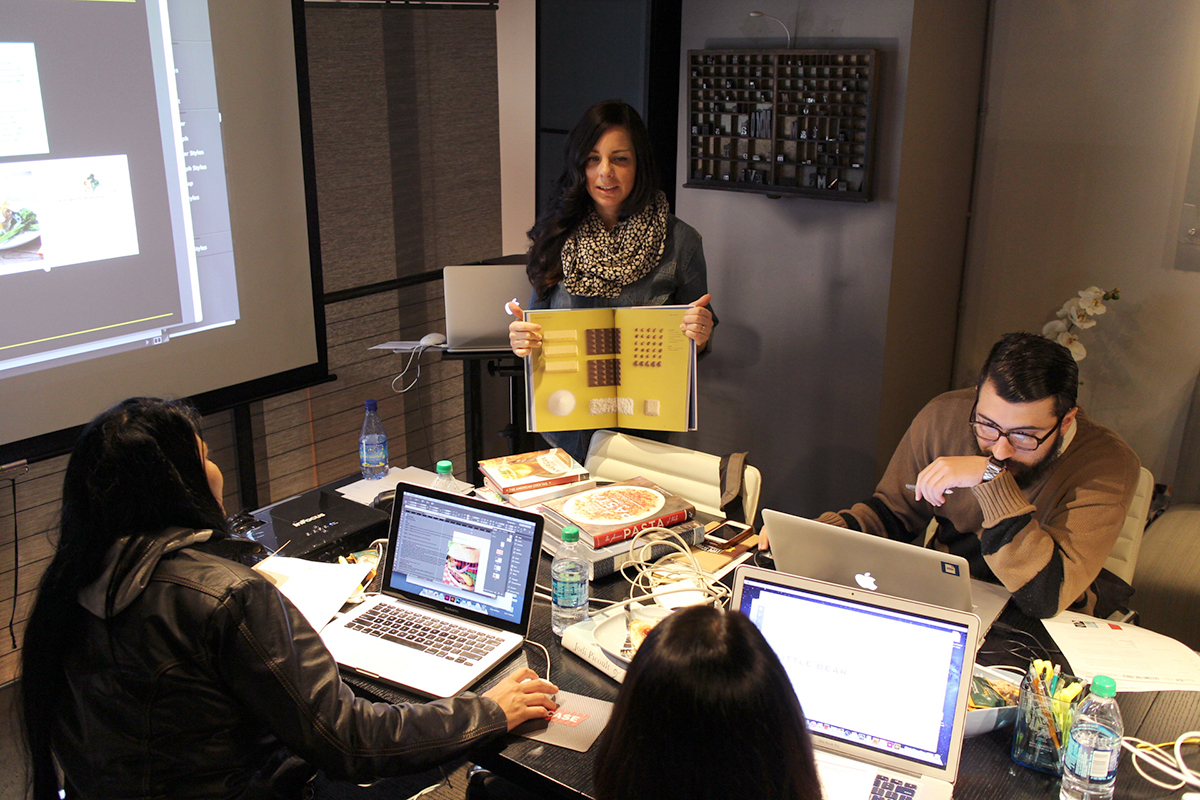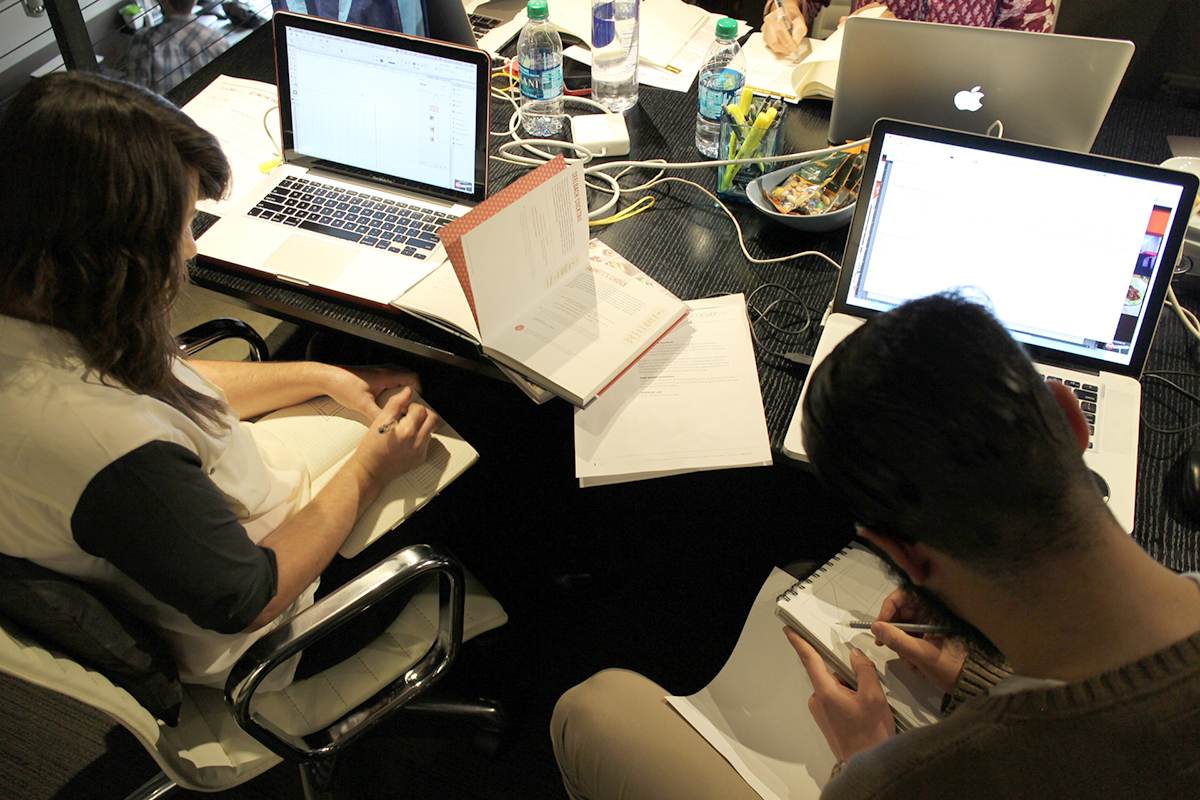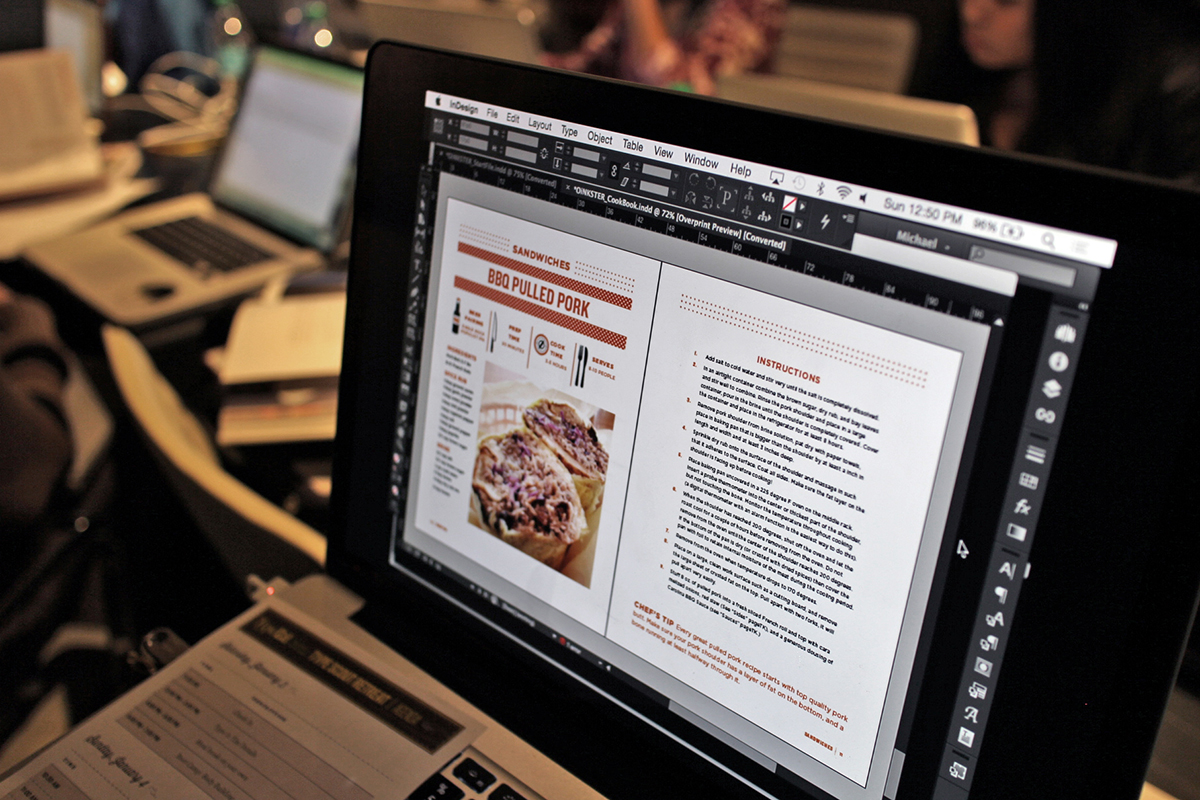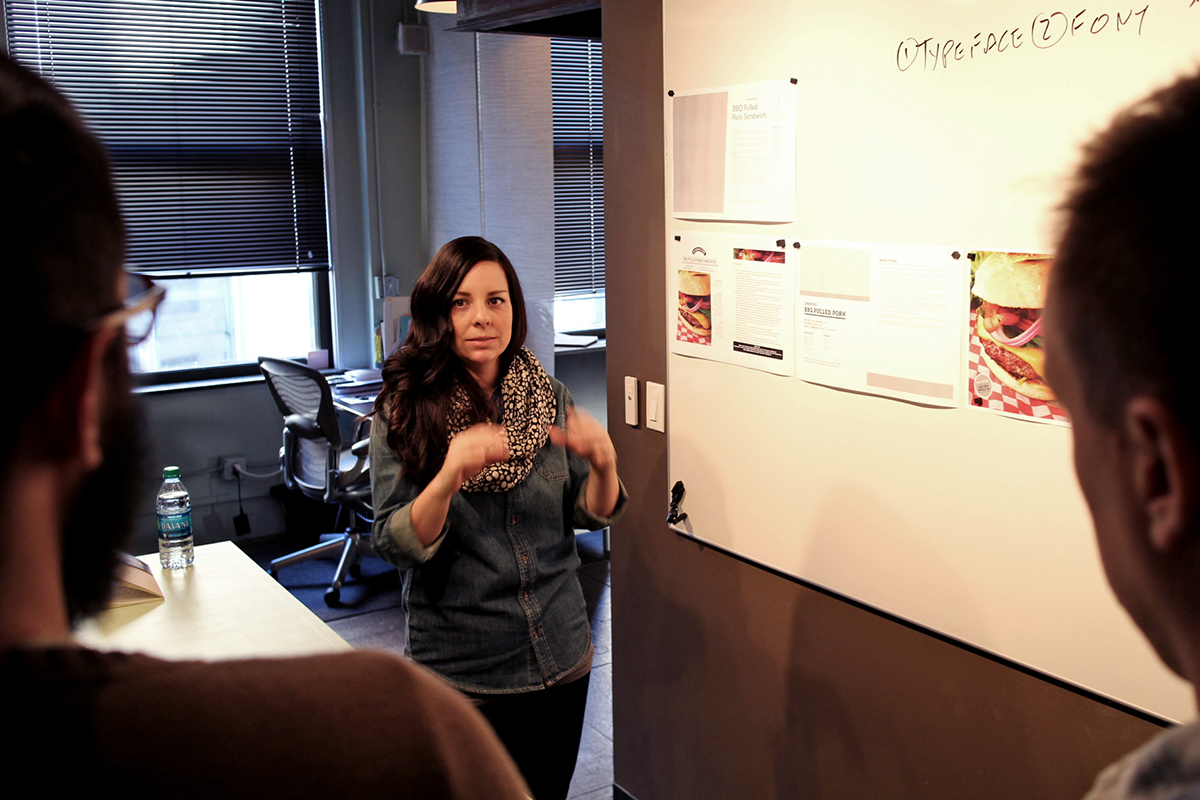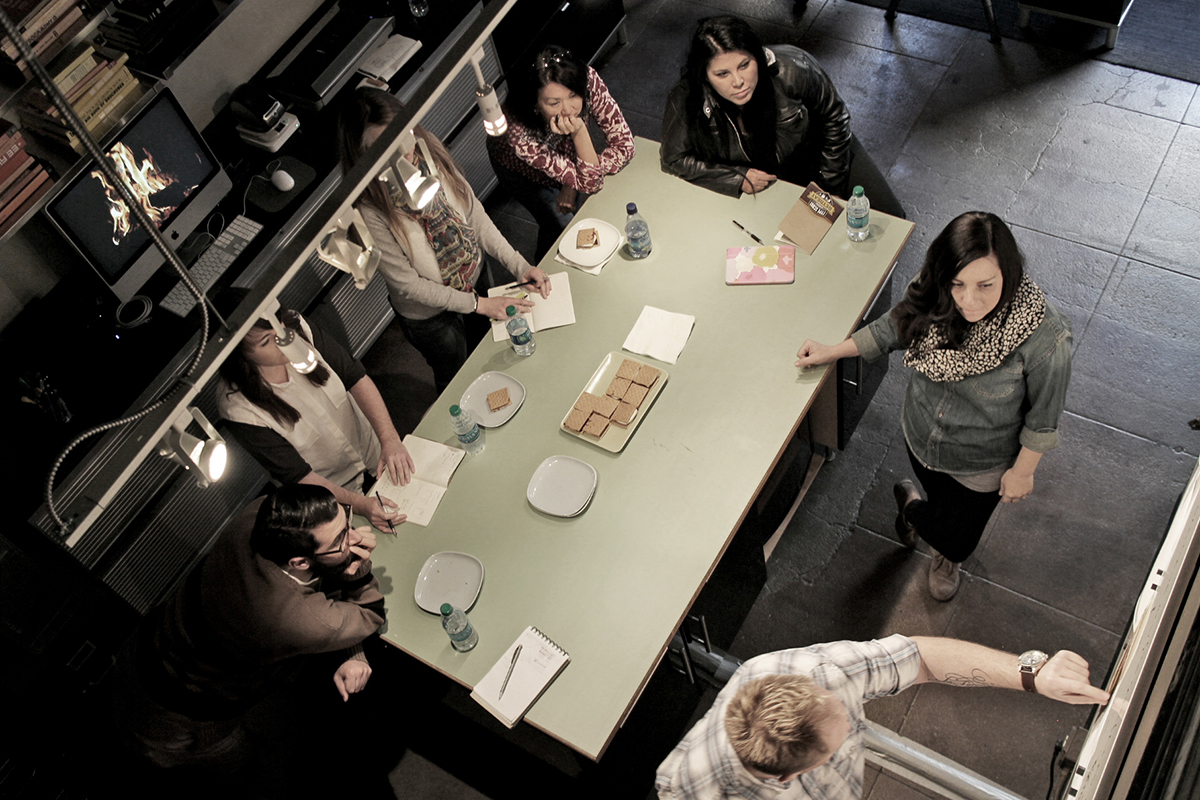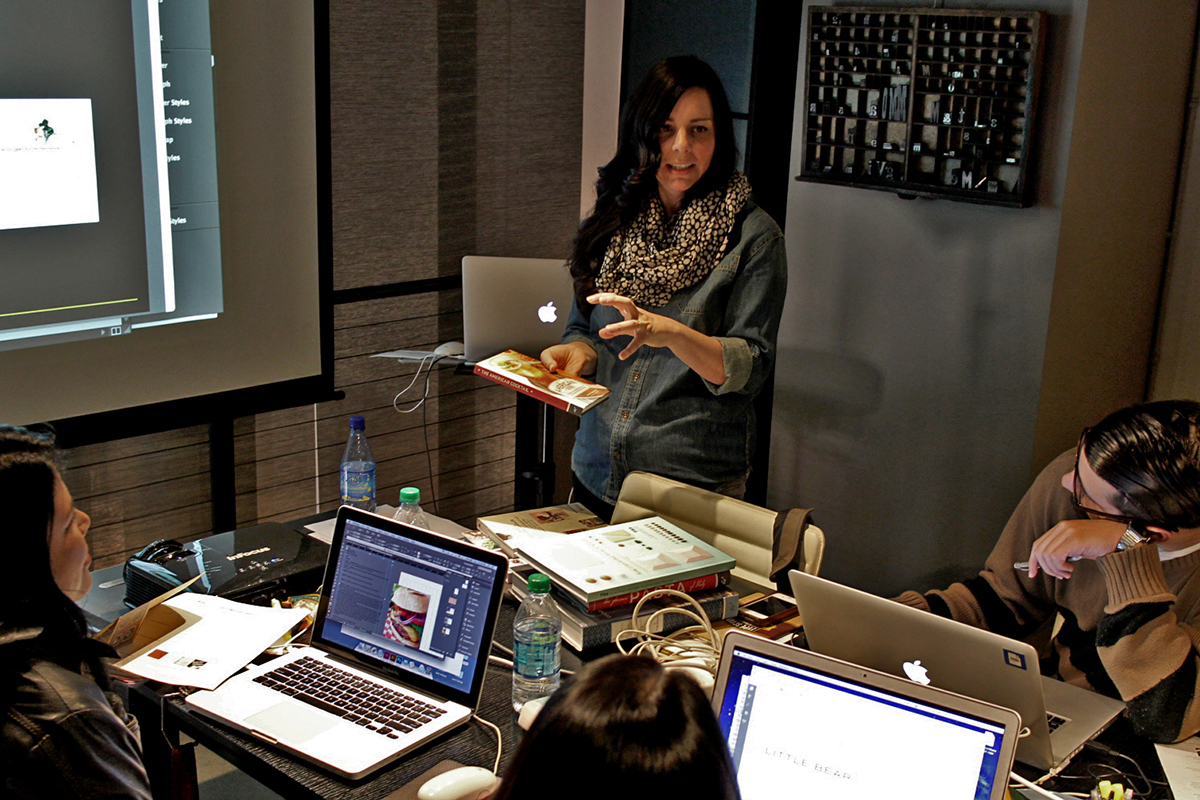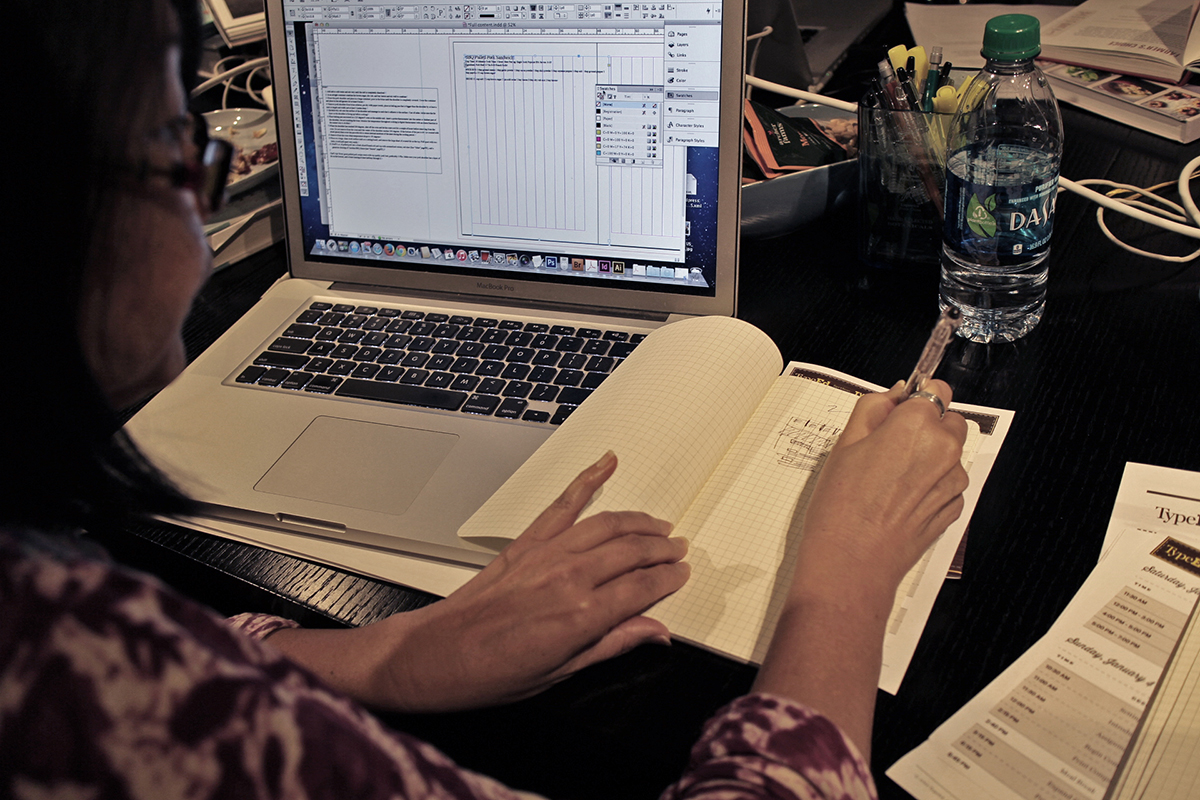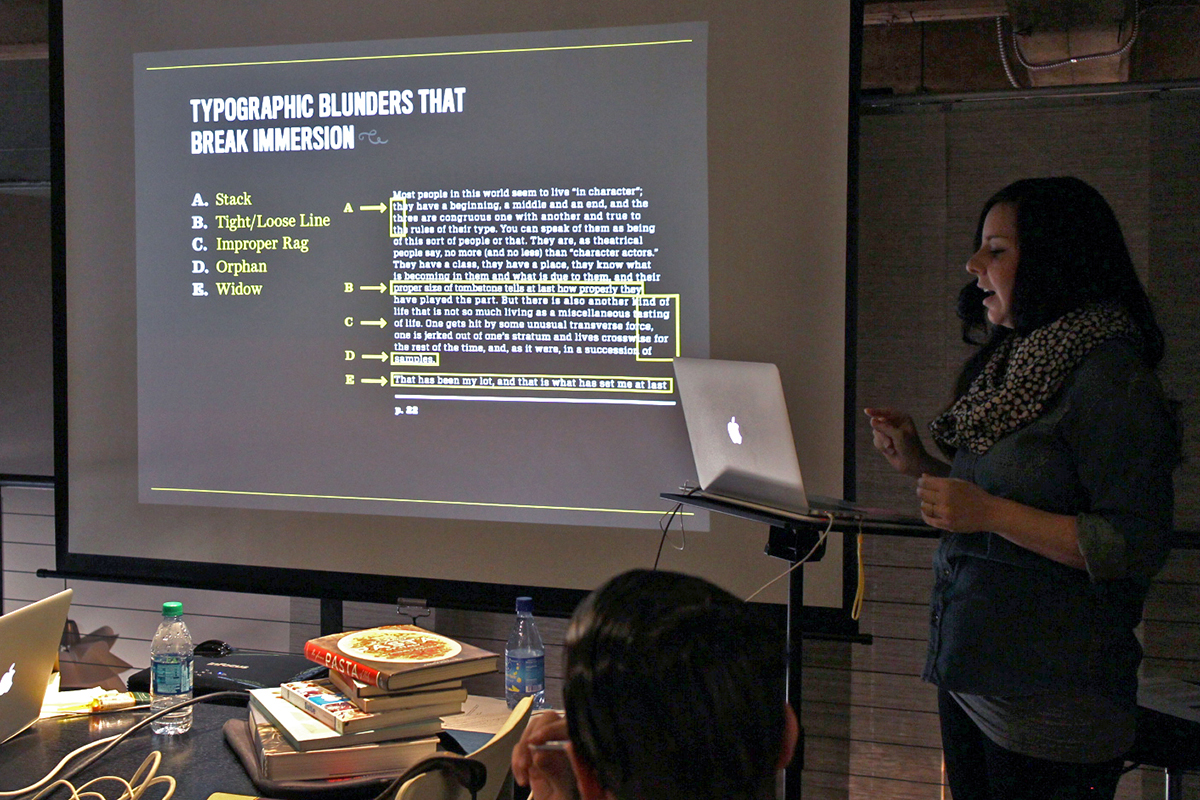 This session will reveal best publication design practices through a series of delicious exercises with instructional book as a guiding project through a buffet of content types.
We will lead you through each step of designing a professional cookbook. Starting with a type palette, you will learn how to integrate text, imagery and illustration with the overall goal of building the architecture of a book from the page up.
Students will structure sets of information, work with notes, captions, sidebars, pull-quotes and set up a table of contents that work together to create a cohesively-designed prelim. Registration fee includes refreshments and materials.
Tuition $175 for an 8-hour session. Registration fee includes refreshments and materials. Click the banner image above to view photos of previous sessions.
scriptology
Typography Skill Level: Level 3
Software proficiency: Advanced
requirements
Have completed Type 3 (or have 7+ years working experience and/or formal design education)
Please contact us for skill level and eligibility if you are unsure
Preparation
Bring a fully-charged laptop that can accept USB drives (MacBooks preferred)
Come with your preferred input device(s): mouse, trackpad, stylus and pen tablet
Install a version of Adobe InDesign CS software (free trial can be found on Adobe's Web Site)
Refreshments will be served
instructor